The world spent $501.3 billion in 2020 on
– renewable power,
– electric vehicles &
other technologies to cut the global energy system's dependence on fossil fuels.
An increase of 9% over 2019.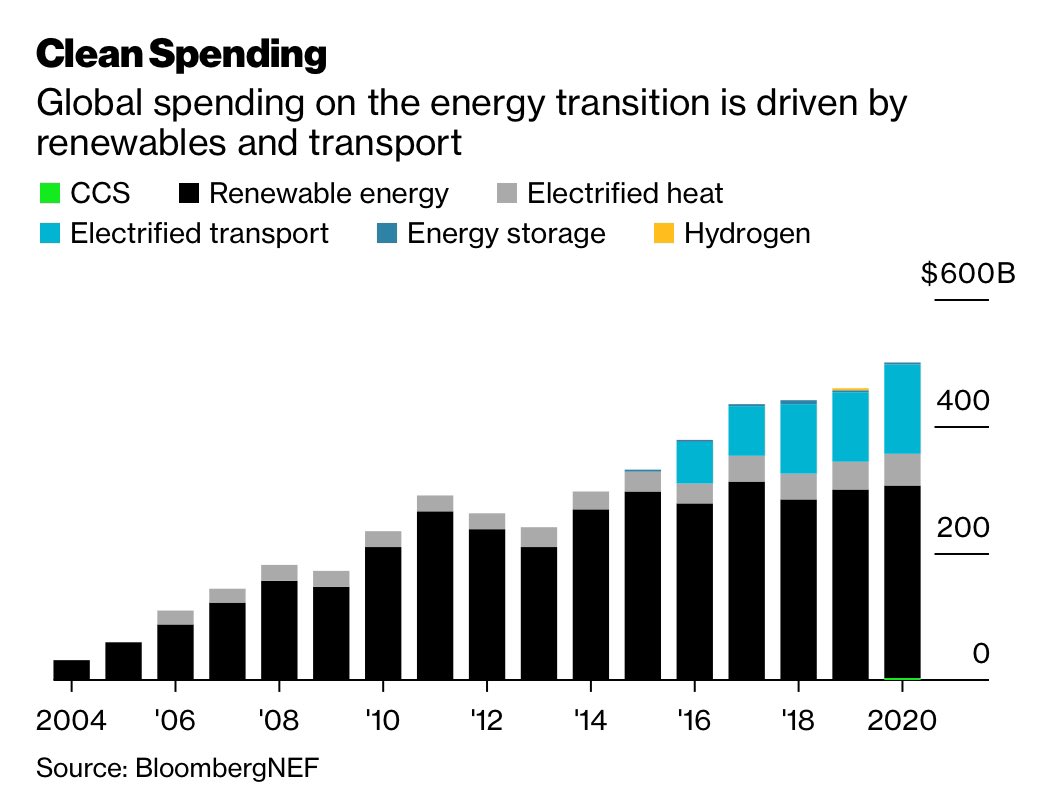 Spending on renewables rose 2% globally, boosted by the biggest-ever expansion of solar power and a 56% surge for offshore wind projects.
One of the biggest drivers of new energy transition spending this year was from clean transportation.
#Europe with $64.7 billion spent on electric transport, overtaking Asia for the first time.
#China was just behind with $45.3 billion of investment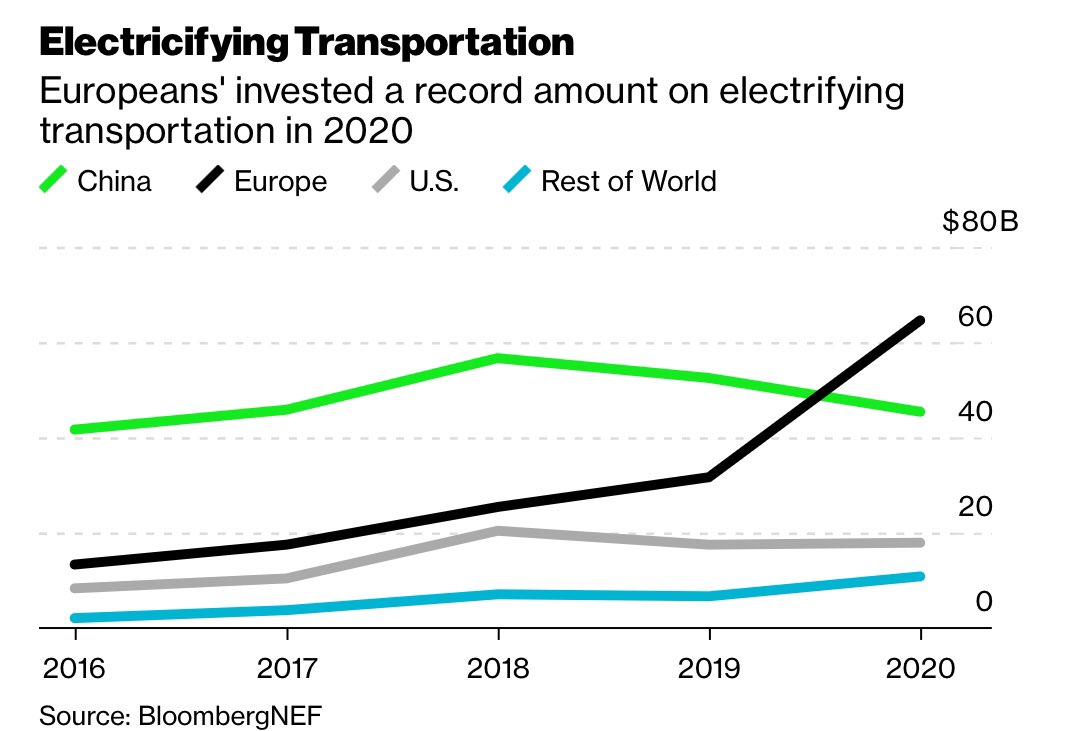 Global investment in carbon capture and storage tripled to almost $3 billion in 2020
Much of 2020's growth was due to the Norwegian government green-lighting a new project that will store carbon emissions under the North Sea.
Originally tweeted by adezeno S.O (@adezeno_s_o) on January 19, 2021.